Previous Showcase
Next Showcase
Back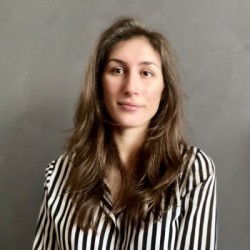 Alessia Liuzzo Junior Copy
Italy > Lombardia > Milano
---
Description
I'm Alessia Liuzzo and I study Psychosocial Science of Communication at the University of Milano-Bicocca. I am looking for a curricular internship to put into practice what I have learned.
In the meantime, I rolled up my sleeves and recently I started writing articles for some blogs / sites.
I'm very curious and I don't lack enthusiasm and the desire to learn.
I followed some extracurricular courses which gave me the chance of learning new skills and now I'm looking for someone that gives me the opportunity to get involved.
Address :
Italy > Lombardia > Milano